Benefits of Collagen
As we age, our bodies start to slow down. Our metabolism slows down, which makes it harder to lose weight. Our bones stop growing, which is why we need more calcium. Our skin gets loser – because by the time we are in our 40's our body is using the collagen our body makes faster than we can produce it. So, what's the big deal?collagen supplements
Hey beautiful! Just gonna jump in real quick to let you know that this post may contain affiliate links. This means that if you purchase a product I recommend through one of my links then I may earn a small commission at no cost to you. Full disclosure here.
Collagen is like the glue that holds us together. Collagen is found in our bones, our joints (tendons & muscles) and our skin. And obviously, as we age our bodies ability to make it and use it declines. So, do you need to eat more foods with collagen or take a collagen supplement? Keep reading to see how collagens many benefits may help you.
May Improve Digestion
Collagen helps your digestive track a couple of ways. First, it helps to improve the acid in your stomach so you are digesting your food better. This means you are getting more nutrients from the foods you eat. It also helps with making the lining of your digestive track stronger. Several studies have shown that collagen supplements can help people with digestive issues.
Skin Benefits
When most people think of collagen they think of skin, probably because it is most prevalent in the skin. Why do women get wrinkles as they age? The lack of collagen. Taking collagen can help to reduce wrinkles and dry looking skin.
There have been lots of studies that prove that taking a collagen supplement is great for your skin. It also helps your hair and fingernails. Um, ok – if your a lady & want to look younger, fewer wrinkles and lovelier skin, raise your hand (hands raised!)! Also be sure to read this article on the benefits of Vitamin A  and the foods good for skin as well. collagen supplements
May Ease Joint Pain
Collagen is super important for joints because it keeps the cartilage in your body soft and squishy (which is what it needs to be to help your joints not hurt – like when you were 20!). As we get older, the amount of collagen in our bodies decreases, thus the achy joints.
Once again, there are several studies that show the benefits of collagen for joint pain. This is important for people with osteoarthritis and rheumatoid arthritis. My Mom takes collagen supplements daily and swears by it! collagen supplements
May Prevent Bone Loss
This study shows that women who took a collagen supplement for a year had an increase in their bone mineral density. This is important since an increase in this density means less that you are less likely to develop osteoporosis. Bone loss is a major deal for women over 40 and anything that can aid with this is worth looking in to. Another check for the benefits of collagen. collagen supplements
Foods that Contain Collagen
Supplements
Collagen is essentially a protein and it is naturally created in the body. The body needs Vitamin C to help with the creation of collagen. So it's important to eat foods high in Vitamin C. Some foods that are high in Vitamin C include strawberries, kiwi and carrots.
Dark green leafy veggies like spinach and greens also contain lots of Vitamin C. These veggies give you the vitamin C that helps your body make collagen.  Other foods that contain collagen are bone broth, and proteins like chicken, eggs, and beef. If you'd like to read more about Vitamin C, be sure to read this article.
Why You Should Supplement
Collagen supplements tend to be a better way of getting the collagen you need versus eating it in foods. However, it doesn't hurt to eat a healthy diet. This is because the supplements are in a form that is more readily absorbed by the body. They are commonly called collagen peptides. collagen supplements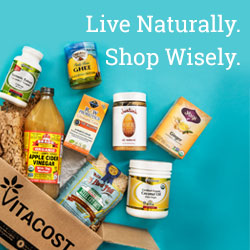 You can find them in a caplet or powder form. The caplet typically requires you to take a few of them a day. The powder is simply added to a drink.
I tend to prefer a collagen powder and look for one that has no taste and dissolves easily. I like this powder the best (because of taste) as well as this one because of the added protein. It's  also keto friendly! And this caplet is the best if you prefer it in pill form. You can also get this at Costco if you shop there. collagen supplements
Remember, as we age our bodies don't produce as much collagen so supplementing with collagen daily is important. In addition to a collagen supplement, you really should also take a multivitamin and mineral supplement. You can read more here.
If you found this article helpful, please pin it for future reference and follow me on Pinterest. Also, sign up for my newsletter with lots of other healthy tips! collagen supplements
Collagen Benefits
Want to remember this info? Be sure to Pin this to your favorite Pinterest board!